Rockin' the Blues
Nestled at the edge of the swamp in Wyldwood Bayou close to New Orleans, sits a sweet little juke joint called Rockin' the Blues. Here at this cozy, friendly venue, you will find the best in Blues DJs and all styles of Blues music! Established in 2013 in Inworldz by founder and Tribe Matriarch Kira Whitehawk, Rockin' the Blues is visited Friday through Sunday by our family of Blues Music lovers whom we affectionately call the "Blues Tribe".
Our Tribe brings the strong friendships and the wild range of topics of conversation and laughter that Rockin' the Blues is famous for! Tribe is family! With the fabulous tunes handpicked by our talented DJs, the fun and craziness brought by the Blues Tribe, Rockin' the Blues is the place you want to be! We just keep on playin' the Blues!!!
It's FRIDAY!!! The work week is over! Let the party begin! Tonight, DJ Macy is at Rockin' The Blues with 2 hours of "Macy Magic", the most upbeat and happy, toe tapping, butt wiggling blues you have ever heard! Yes!! Macy loves the boogie side of the blues, and she rocks it like no one else! Add the Blues Tribe and you have the makings for a Friday night blues FRENZY! Come on down to our swamp where you will find the best blues and the best people in any world!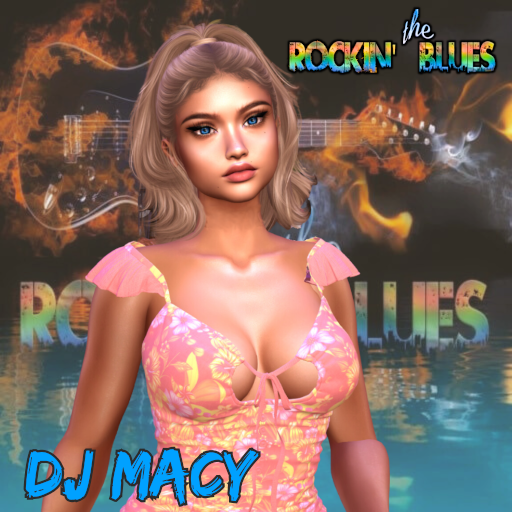 DJ Riker spins the blues...all the blues, all the time! Original blues artists....blues covers...."Out of the box" blues! Old blues, new blues and blues you didn't even know were blues!! Riker loves to pull tunes out of his magic box of blues and does he ever have a big box of them! Totally awesome, totally unexpected..totally Blues!!! Join us tonight as Riker finishes your Saturday night with a BANG!! And come early for Riker's famous Pre- Set!
wyldwoodbayou.com:8002:Wyldwood Bayou Rockin' The Blues